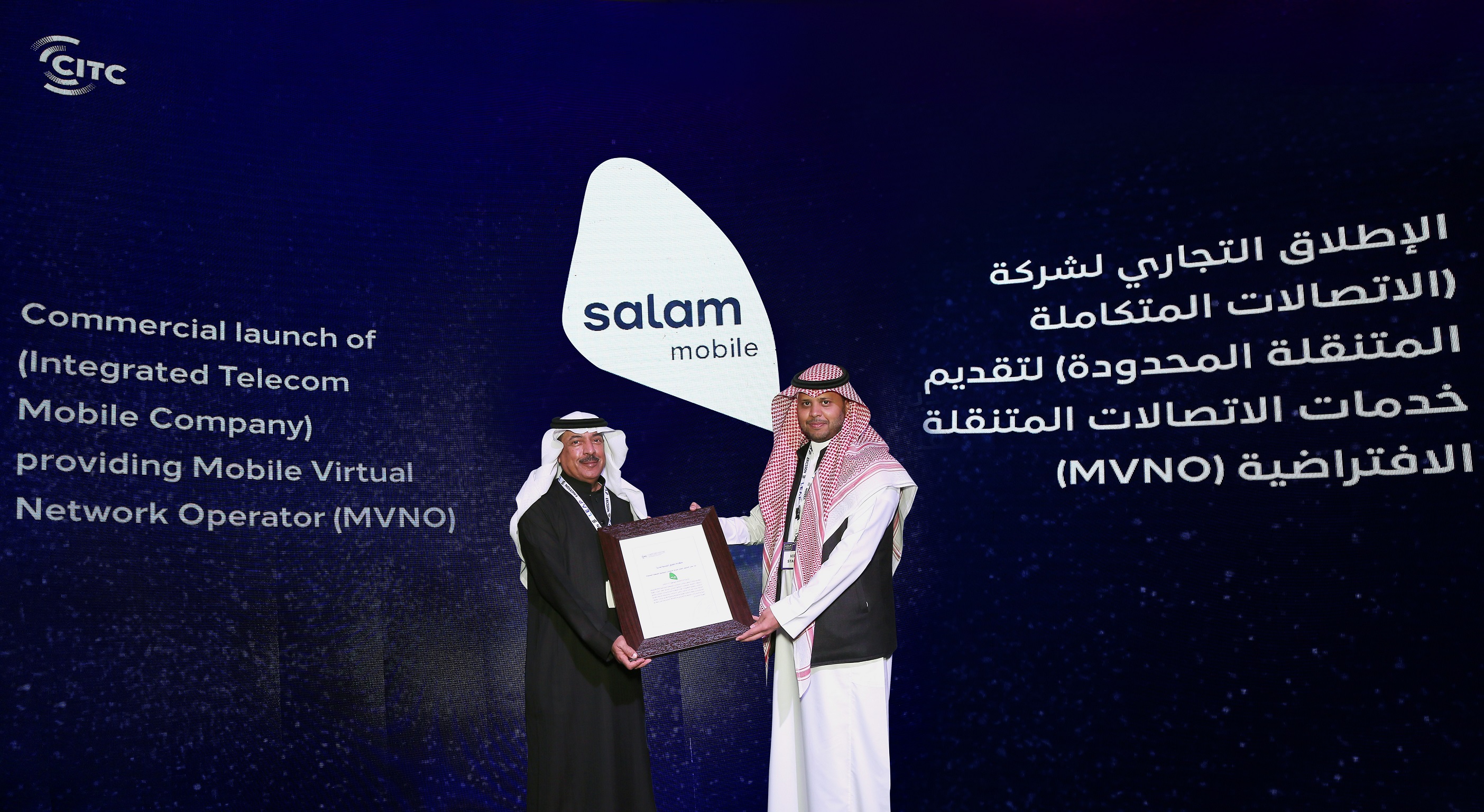 CITC Announces Salam Mobile as the newest Saudi Mobile Virtual Network Operator at LEAP
The Communications and Information Technology Commission (CITC) officially presented the Mobile Virtual Network Operator (MVNO) license to Salam Mobile (Integrated Mobile Telecom Co. Ltd.) during the LEAP tech conference in Riyadh. The license was presented by the CITC Deputy Governor for Regulation and Competition Engr. Omar AL Rejraje in the presence of His Excellency Dr. Muhammad bin Saud Al Tamimi, CITC Governor, to Engr. Abdul Mohsin bin Abdullah Al Joyan, CEO of Salam Mobile.
Engr. Abdul Mohsin bin Abdullah Al-Joyan expressed his appreciation to His Excellency the Governor of the Communications and Information Technology Commission, and all CITC personnel, for their continuous efforts to improve the sector and encourage excellence and high-quality services in this key sector.
The Salam Mobile CEO also expressed his excitement at receiving the license which is the first step in Salam Mobile's journey to bring more mobile telecommunications services that meet the growing and evolving needs of Saudi consumers. The license will allow Salam Mobile to improve the mobile experience, raise the quality of services and open more choices for customers. This is expected to have a positive impact on the sector, stimulating investments, competition and innovation, and generating local employment in the sector with the support of the Ministry of Communications & Information.